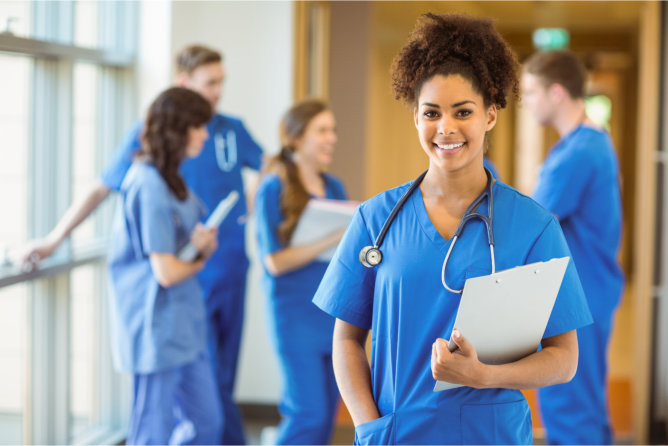 The responsibilities of a medical assistant include performing administrative tasks in various healthcare facilities. Typically, they help prepare the patient and doctor during medical visits.
Training
You must be trained in the field to become a medical assistant. A medical assistant school may offer programs that vary from several months up to two years in training. These programs are divided into the following segments:
Administrative
Clinical
Externship
If being a medical assistant is one of your choices as a career, you might be thinking of its pros and cons. As a provider of healthcare training in North Carolina, we've listed some of the key benefits below:
You gain expertise during your healthcare training. You can learn medical terms, office management skills, and follow the latest practices in the field.
You have an in-demand job. It is known that America has a rapidly aging population, thus, the need for more healthcare workers.
You can specialize in certain fields through additional training. These specializations include pediatric, psychiatric, and general medicine.
If you want to learn more, please do not hesitate to contact Serenity Nurse Aide Academy, a trusted provider of medical training programs in Charlotte, North Carolina.
We also provide CNA Training in Charlotte, North Carolina. Call us today!